Warventure
Turn based strategy
Stage 0.1 alpha (initial release. Bugtesters and developers only)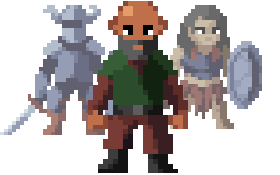 All Fights are Equal.
No registration, free to play
Latest Games
Map #999

Map #997
Map #995
Warventure is a Free to Play turn based strategy game, where players can fight other players, or the AI. The goal is to manage your resources and military units to conquer the map and your enemy.

Play live tournaments with your friends, reach the top leaderboard and many more features to come.

All fights are completely equal, the game is carefully designed to stay true to this statement. There are no "Pay 2 Win" features or Boosters.